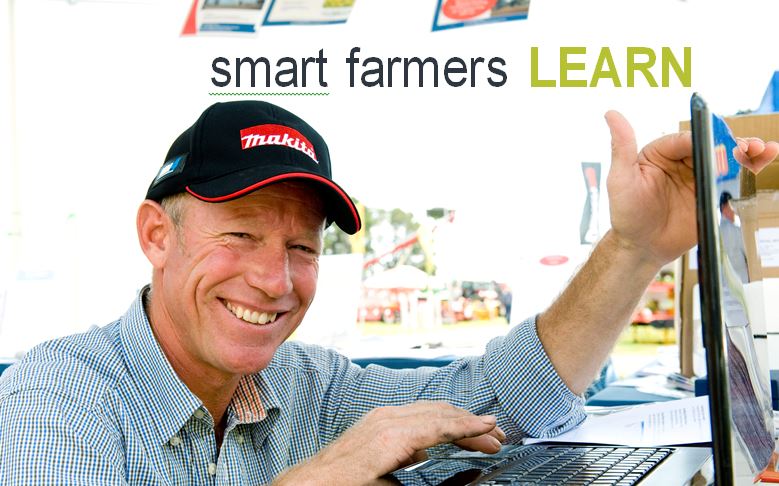 Q. What do smart farmers have in common?
A. They actively seek out learning.
"Farm businesses which participate in training are more likely to make changes designed to improve profitability" (Rural Industries Research Development Corporation Report 06/125)
Did you know that Agriculture has one of the lowest levels of formal qualifications of all industries in Australia? Here at RuralBiz Training, we think farmers are professionals, and we want to help lift this profile.
Formal qualifications are also very useful when farmers seek off farm jobs because they show a professional approach and a willingness to learn.
Our challenge to Australian farmers:
become a smart farmer
get a formal qualification
We're encouraging one experienced person on every Australian farm to enrol in either a Diploma or an Advanced Diploma with us.
And we're prepared to back you up...
no upfront payments – all of our Diplomas and Advanced Diplomas are eligible for VET Student Loan assistance.
you can choose to have your existing skills and practical experience recognised through RPL (Recognition of Prior Learning)
online study – no need to leave the farm
self paced – flexible timing, fits in around your busy times
your trainers will be qualified and experienced farmers – get practical help
our support team will work with you to make it happen
The rewards...
new skills and knowledge for your farm
join a network of similar minded farmers Australia wide
open your pathway to university
Find your qualification from the menu at the left – ring us if you're not sure which one will suit you.
Get started - Complete the online enrolment form today